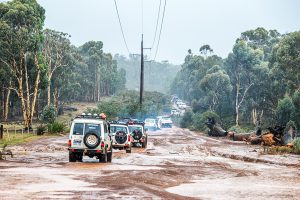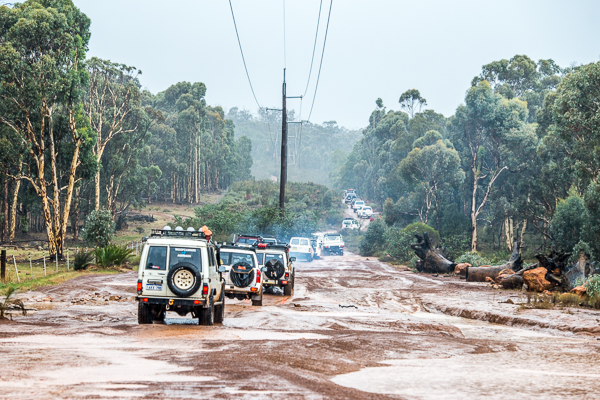 In the not so distant past there were dozens of decent 4WD tracks within easy reach of every part of the city but owing to noise complaints and damage to land and property, many of them have been closed over the years. However, if you know where to look, there are still quite a few good tracks for 4WD enthusiasts to tackle, 5 of which we take a look at in this article.
1. Moore River – If you are a fan of river crossings and you are confident in your ability to negotiate a sandy terrain that can turn soft underfoot without warning, this track is a great place to start your exploration of local 4WD routes. It can be found just outside Guilderton, roughly an hour north of central Perth.
2. Mundaring Powerlines – 45 minutes to the east of the city in Sawyers Valley can be found the maintenance track for the Mundaring powerlines. This track is not suitable for beginners but if you have a lifted truck that is capable of dealing with tough terrain and plenty of confidence in your driving ability, this is one of the most challenging 4WD routes you will come across in the area. There are many different lines from which to choose and you will need to keep your wits about you for all of them.
3. Old Alcoa Railway, Jarrahdale – At the other end of the scale to Mundaring powerlines is the railway maintenance track that starts just before the Jarrahdale turn off on the South West Highway and continues until just outside Jarrahdale town centre. While it is far from the most challenging of 4WD routes in the area, it does boast some stunning views as it climbs the hill to Jarrahdale and is a good choice for those who are just beginning their 4WD adventures in Western Australia.
4. Waroona Dam – Around an hour and a half south of the city is Waroona Dam, or Lake Navarino to use its official name. Here you can find a variety of 4WD tracks, ranging in difficulty from very easy routes to tracks through treacherous bog holes. If you are looking for somewhere that is a good spot for a family day out and that also gives you the opportunity to test your driving skills, Waroona Dam fits the bill perfectly. Activities that can be enjoyed here include swimming, fishing and camping, in addition to the 4WD tracks of course.
5. Julimar State Forest – Just over 100 kilometres from Perth, the tracks in Julimar State Forest are worth a try if you live north of the river and, in common with the Old Alcoa Railway, will reward you with some great views along the way. Although there are some bog holes and hill climbs to be tackled, none of the tracks are particularly difficult.
If you need to upgrade the suspension on your vehicle before trying some of the more challenging tracks in the area, give us a call or drop in whenever you are in the vicinity.