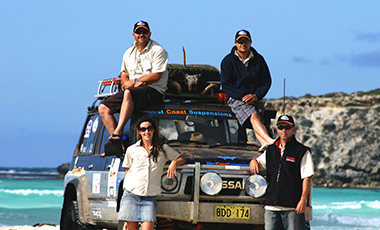 West Coast Suspension formally commenced trading as Jenkins Springs Pty Ltd in Adelaide Terrace, Perth, Western Australia in 1924. The company predominantly operated in the manufacture of leaf and coil spring suspension for truck semi-trailer and light commercials.
The factory was re-located to our current location in Bassendean in the mid 1950's. Our major competitor, Metro Baldock Springs, (established in Fremantle in 1948) was taken over by Jenkins Springs in 1987 to consolidate the 2 operations as the largest manufacturer and supplier of automotive suspension in Western Australia. All our manufacturing is done using specially manufactured electric temperature controlled heating and tempering furnaces.
The West Coast Suspensions name was registered in 1990 to further reflect the company's progression as a specialist suspension supplier to Road Transport & Mining Industries and for recreational 4WD and off road vehicles.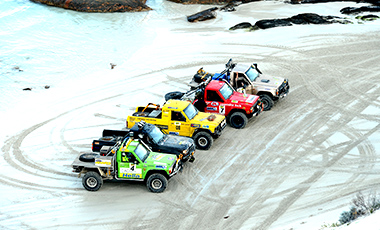 Plus a range of quality associated suspension components and 4WD accessories.
Our commitment to specialty, quality product for the Mining industry, Transport industry and recreational 4WD market, has seen the company steadily grow to become a leading supplier in the WA market, with an extensive supply network both throughout Australia and overseas.
Our commitment to quality and reliability is testament to the company's continued involvement in motor sport both domestically and overseas. As well as the extreme conditions endured by vehicles being used in both underground and open cut mining operations in remote locations.