West Coast Suspensions carry an extensive inventory of stock spring steel REC flat bar in 6M lengths is various sizes ranging from 45mm x 6mm up to 150mm x 25mm. Spring steel grades are most commonly SAE5160 (or equivalent) for section up to 8mm and then SAE5160H (or equivalent) for sections up to 16mm. For heavy sections grater than 16mm SAE50B60 (or equivalent) is generally used. We only use high quality SAE (or equivalent) spring steel materials ensuring a quality end product.
We utilise precise temperature controlled electric furnaces for heat treatment processes ensuring the correct material micro-structure is achieved to produce a long lasting, durable and dependable final product. Our in house manufacturing is structured toward short batch run or "one off" production jobs enabling us to offer our customers the flexibility and short lead times that are required for a fast and efficient turn around time.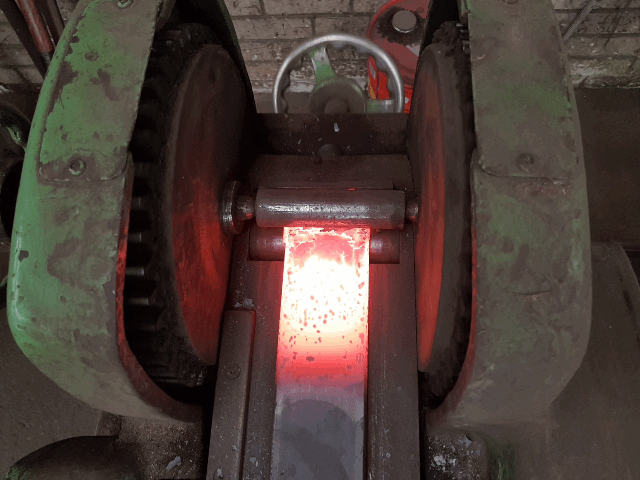 In today's climate of mass produced product it is rare for a manufacturer to still utilise time old traditions and tools of the trade as we still do at West Coast Suspensions. So our attention to detail and quality of the finished product set's us apart from the rest.