All WCS shock absorbers and coil springs are dyno and load tested on our ROEHRIG 10VS Damper Dynamometer. This process ensures a consistent shock valve force and spring rate on all our shock absorbers and coil springs. We are also able to test customers shock forces or coil spring rates and provide a computer generated graph by printout or PDF. This is especially useful for track and competition running gear where close tolerances are required for shock valve adjustment and coil spring rates.
Ride Control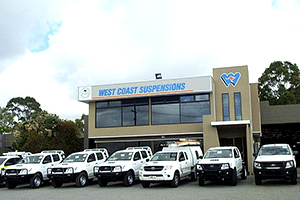 Many things affect vehicles in motion. Weight, weight distribution, speed, road conditions and wind are some of the factors that affect how a vehicle travels down the highway.
Under all these variables, however, the vehicle's suspension system must continue to provide steering stability with good handling characteristics. And, at the same time, maximize passenger comfort. Steering stability and passenger comfort are what we refer to by "good ride control".
For good ride control, the suspension system, including the shocks, struts and springs, must all be in good condition. Worn suspension components may reduce vehicle stability and passenger comfort. They may also accelerate wear on other suspension system components, including the tyres. If a vehicles tyres are wearing unevenly, or small areas of heavy wear at regular intervals around the tyre called "cupping" are evident, worn shocks are probably the cause. Cupping is caused by the tyre bouncing on and off the road as it rolls.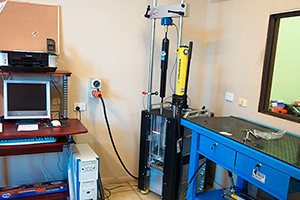 Worn shocks also increase body roll during cornering. This causes rapid wear on the outer edge of the tyre and affects the oversteer and understeer handling characteristics of the vehicle. Another cause of wear is incorrect wheel alignment resulting from loose or worn steering and suspension components.
Shocks are key components of the suspension system. Replacing worn or inadequate shocks and thoroughly inspecting the entire suspension system will maintain good vehicle ride control which provides:
Improved steering stability and driver comfort
Reduced wear on suspension components and tyres
Improved cornering, ride and predictable handling
WCS can provide expert advice and suspension testing facilities to analyse and correct any suspension relates issues with your vehicle.