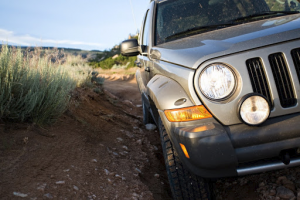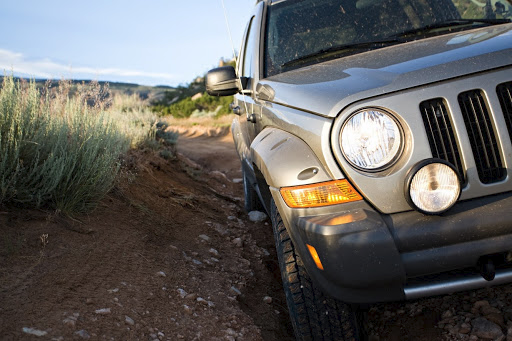 Casual 4WD drivers generally won't find the need to upgrade the suspension on their 4×4, but enthusiasts who regularly take their vehicles off the beaten track tend to find that suspension upgrades are required. So, why do four-wheel drive owners find that their vehicles, which are marketed as ideal for both on-road and off-road adventures, are often in need of a suspension upgrade?
This is mostly due to the pressure from consumer groups for automotive manufacturers to deliver vehicles that handle safely on the road because of the perception that 4WDs aren't as safe as passenger cars. While there is an element of truth to this due to the lower centre of gravity that makes passenger cars and stock 4WDs handle better on the road than one that's been raised, that doesn't mean raised 4WDs are unsafe for road usage. Far from it.
Nevertheless, stock market 4WDs feature a lower centre of gravity because of consumer group pressure, with the result that 4WD enthusiasts often upgrade their vehicles' suspension systems to better suit their off-road requirements.
The Disadvantages of Stock Market Suspension
If you rarely took your four-wheel drive off-road and mostly drove it on paved roads, the suspension system on your vehicle would suit your needs perfectly. However, if you frequently drive over rugged off-road terrains, the stock market suspension on your vehicle most likely wouldn't be up for the pressure applied to it.
This makes a suspension upgrade a feasible way of making your 4WD better suited to your requirements. To give you an idea of why this is, here are some of the disadvantages associated with driving a 4WD with stock market suspension on off-road environments:
Stock market suspensions are lower and may not provide adequate clearance over rocks, bumps and other objects and obstacles, potentially causing damage to the underside of the vehicle.
4WDs are often loaded up with heavy equipment or pull trailers and caravans behind them. This weight pushes the vehicle downwards, which can significantly reduce the clearance height on the underside of the vehicle.
The shock absorbers and other components in stock market suspension systems aren't as capable of absorbing the force of the impact between the wheels and the rugged terrain. This means that handling efficiency is compromised when the wheels encounter a raised (e.g. rocks) or lowered (e.g. potholes) surface in the road or track.
These disadvantages mean that raising the suspension with a lift kit and upgrading the shocks, coils, torsion bars and leaf springs is the best way of ensuring that your vehicle's suspension meets your off-road driving needs.
Upgraded Suspensions – Worth the Effort
As leading 4WD drive suspension specialists in Perth, the team at West Coast Suspensions can provide you with the ideal suspension system for your 4WD. And yes, upgrading your suspension really is worth the effort because of the many benefits it delivers, including ample clearance height, better handling, easier towing and the opportunity to fit tyres with bigger tread than the stock market tyres your vehicle was fitted with at the factory. Get in touch with the team to discuss your off-road suspension requirements.