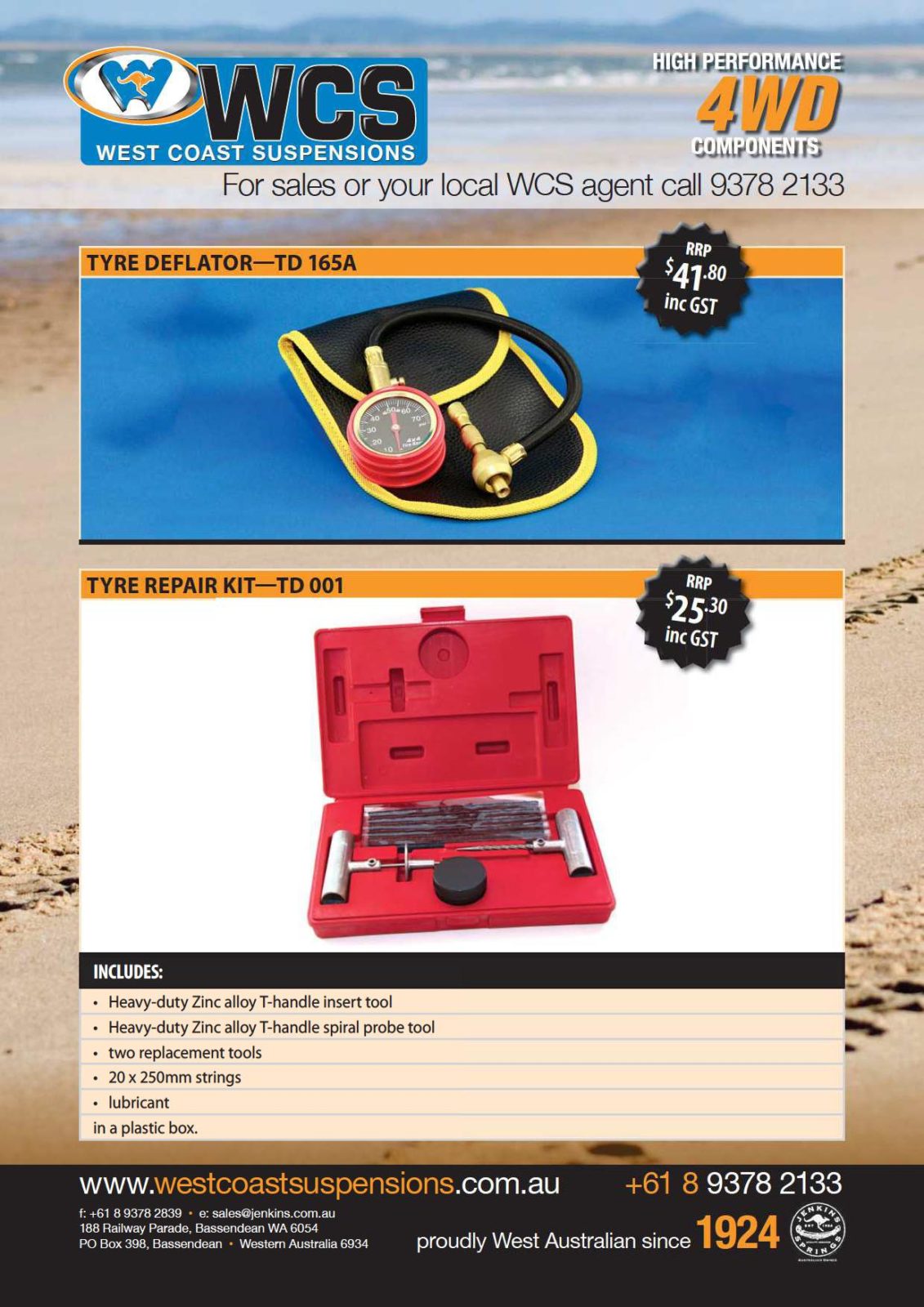 Tyre Deflator TD 165A
One of the most important things when it comes to off roading is tyre pressures.
A rapid tyre deflator can help you achieve the exact desired tyre pressure in a matter of seconds. Overinflated (or road/highway tire pressures) will be the first thing to stop a 4WD from moving in sand. On rocks and harsh terrain overinflated tyres will suffer punctures, tears, tread block damage and will give the vehicle and its passengers a very unpleasant ride. There are many ways to lower the tyre pressures, a stick, screw on deflators, risking unscrewing the valve core and by using a rapid tyre deflator.
Features:
Tyre Deflator between 0-70PSI
Pressure reading in PSI
Rubber anti shock gauge surround
Industrial UV treated pneumatic hose
Corrosion resistant precision machined brass components
How The Rapid Tyre Deflator Works.
Screw the deflator tool onto the valve stem. The brass sleeve makes this very easy to do. Ensure the slide collar (brass slider & hose) are pushed all the way forward.
Next twist the end of the tool counter-clockwise until it slides out. This removes the valve core from the stem. The valve core remains inside the tool and still no air will escape.
Next grasp the slide collar (brass slider & hose) and slide it away from the tyre to allow the air to escape. Each time the slide collar is pushed back into its original position (next to the valve stem) the air stops flowing and the gauge accurately reads the tyre pressure.
Once the desired air pressure has been achieved, follow the directions in reverse and don't forget to refit the valve cap.