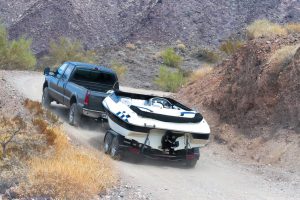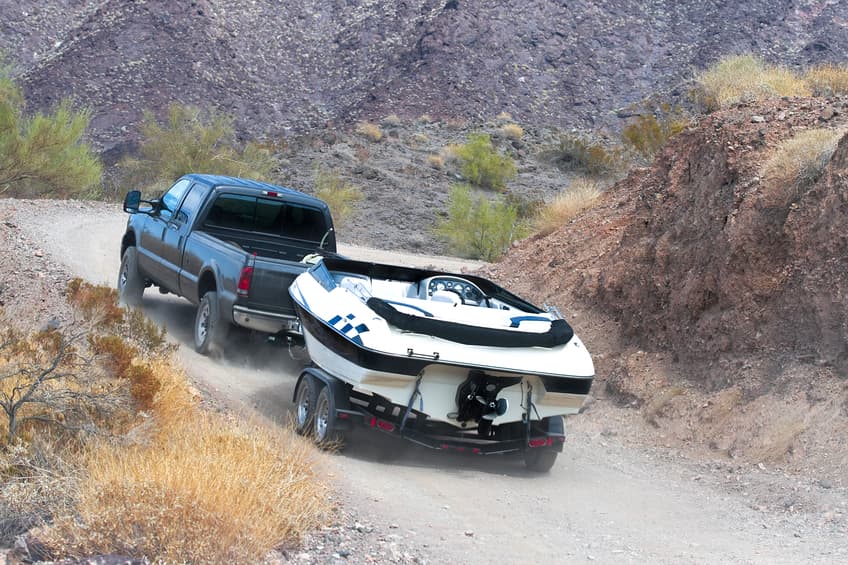 Your car, van or 4×4's gross vehicle mass (GVM) is its maximum permitted weight when fully loaded. To calculate it, you begin with the base weight of the vehicle, and then include added weight from any and all of the following:
Cargo

Fuel

Passengers

Tray body (for cab-chassis models)

Tow-ball load exerted by camper vans, boats, etc.
The latter calls for further explanation. If you're towing a boat, you don't have to add the actual weight of the boat to your GVM. However, simply towing something behind your vehicle is going to exert more weight at the tow point. This extra weight must be taken into account.
GVM Requirements in Australia
Every vehicle has its own legal GVM. This is determined through the Australian Design Rules (ADR), and it's a legal requirement. And if you're caught driving a vehicle loaded beyond its prescribed GVM, you could be in for some serious fines.
But what you may not realise is that you can actually upgrade your GVM in some cases. This is only possible with approval from the Federal Department of Infrastructure. In the next section, we'll provide more detailed information and how to make the upgrade.
How to Upgrade Your Vehicle's GVM
Upgrading your GVM requires fitting a new, stronger suspension system to the vehicle. This is our area of speciality at West Coast Suspension, and we can help to ensure that your new suspension meets the minimum requirements for an upgraded GVM.
It's worth noting that vehicle manufacturers set their own maximum weight limits. These come from the maximum weight that the front and rear axles can sustain. So even when you're upgrading your GVM, it's important that these limits are maintained.
Prior to certifying an upgrade kit, we run extensive brake isolation and fade tests, lane change tests and axle load tests as part of the process for gaining our modification approval number. We can then fit our GVM upgrade to your model vehicle. You will then need to present the vehicle at a licencing centre with the applicable GVM modification form to have the increased GVM registered against your vehicles VIN number. Bear in mind that your new upper limit will probably be less than 10 per cent higher than it originally was. However, it's sometimes possible to go even higher than this.
Benefits of a GVM Upgrade
It's important to know your vehicle's legal limit. Suppose you're involved in an accident and it comes to light that you were operating the vehicle above its GVM. You may run into trouble filing a insurance claim. Upgrading your GVM helps to ensure that the coverage is actually in place when you need it most.
In most cases, upgrading your GVM will not affect your vehicle's warranty. However, the team at West Coast Suspensions will check to make sure that this is the case in your situation. As long as the upgrade is carried out in an above-board manner with the proper certification, then you shouldn't run into any problems.
As you can see, GVM upgrades are for more than drivers who are accustomed to hauling heavy loads or taking 4x4s off-road. There are some cases when even a newer compact car could benefit from an upgrade. If you'd like to learn about this process, feel free to give us call on (08) 9378 2133, or bring your vehicle by our Perth shop, West Coast Suspension on Railway Parade.